LYRICIST. ARTIST. WRITER. DJ. PROFESSOR. WITCH. CURATOR. CAT LADY. ADVOCATE. MOM.
A fan once described HollyHood as a "cross between Missy Elliott and Cardi B," creating songs that evoke modern hip hop with an old school sensibility, a genre that could be labeled "adult contemporary hip hop." Writing her first song in sixth grade detention, Holly's lyrics depict life experiences, express extreme emotions, and create musical stories that can best be described as hardcore and gritty but also light-hearted and whimsical. Audiences find her intriguing but at the same time relatable, drawing her fans close to her in a way that can be considered endearing. Having earned five college degrees, including two doctorates, Holly is often referred to as Dr. Hood. Her longevity and reputation as one of the most well-known and respected women MCs in the city has also earned her the title "mom of Pittsburgh hip hop."
Dr. Hood has performed at more events and venues than you can count, both in and outside of Pittsburgh, including the CDBaby Music Conference, Three Rivers Arts Festival, and Deutschtown Music Festival, to which she was invited back in 2019. On numerous occasions, she has been requested to be an opening act for artists such as KRS-One, Rakim, GZA, Warren G, Ja Rule, and SugarHill Gang. Her most recent album, YellowJacket, can be found on all streaming platforms.

"HollyHood reps The BURGH well! Her rhymes and stage presence can't be beat.  She's real & a
great storyteller!!! More HollyHood!" - Attendee at SugarHill Gang Concert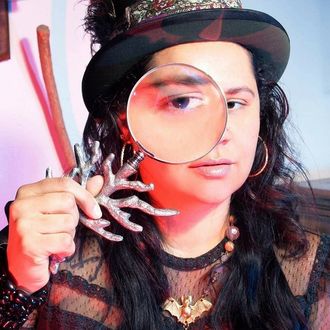 Photo credit: Autumn Luciano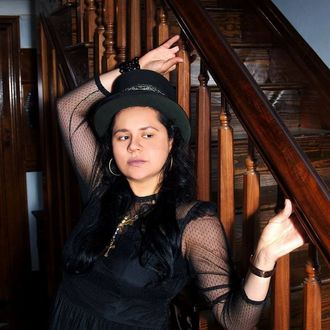 Photo credit: Autumn Luciano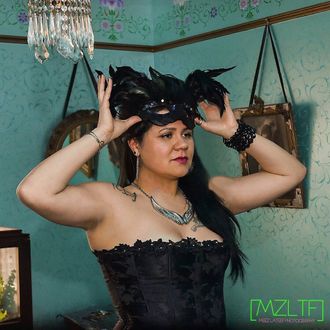 Photo credit: Meez Lateef
REVIEWS
"When the crowd was ready, Dr. HollyHood — one of Pittsburgh's most well-known female MCs — ...showed the range in her voice spitting bars that communicate messages regarding education and growth...The female talent even balances various hats as an artist, public speaker, teacher, advocate and hip-hop MC." - Pittsburgh Post-Gazette
---
"A Dr. HollyHood performance is at once surprising and approachable. She immediately draws the audience in with her talent and lyricism that is both familiar and revelatory. Her songs evoke modern hip-hop with an old school R&B sensibility and adds an endearing quality as she engages the audience to join in on the fun." - Hugh Twyman, Deutschtown Music Festival
---
"It was first time attending the event at Jergels.  I only went because it was an old school Sugarhill Gang concert.  I was truly pleased to find a local rapper who was socially conscience to begin the concert.  HollyHood stood out not only as a female rapper, but someone who was relatable as I made my way thru the unfamiliar crowd in the venue.  After the concert, HollyHood made herself available to the audience to share her CDS and to take personal selfies.  I was excited to be able to get a sister girl hug from her.  Guess what, the following days after, I spotted HollyHood in Home Depot and she knew who I was.  This was priceless.  She is a true local celebrity who is not only talented, but kind." - Attendee at SugarHill Gang Concert